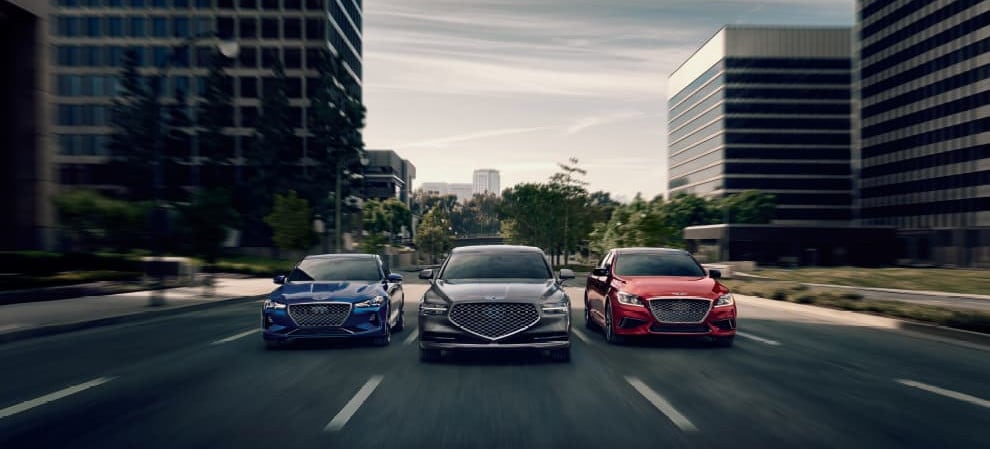 What are the Benefits of Leasing a Car? - Genesis of Urbana
If you have ever been curious about finding the best
Genesis lease deals in Illinois
, look no further than
Genesis of Urbana
. Our privately-owned dealership has one of the best selections of new luxury models in the state, which is why we are able to present Genesis lease offers that are simply unmatched.
So why should you be interested in a Genesis lease?
Leasing differs from the traditional method of buying a car because you are only paying for the model for the time you are driving it. Over the past few years, leasing has become wildly popular with drivers due to the fact that you take on less financial risk while being able to fully enjoy a modern vehicle.
Leasing a new model is advantageous for anyone who wants an impressive car without committing to a high overall cost of ownership. That's why this method is highly desirable for fans of luxury brands, and we can guide you on the path to driving home in the car you always wanted with our long list of Genesis lease specials.
Take a look at our three-step method to learn more about leasing at Genesis of Urbana. We will also let you know a little more about our current
Genesis incentives
.
Genesis of Urbana's 3 Steps To Leasing a New Model
1. Educate Yourself on the Process of Leasing
The general idea behind leasing a Genesis is that you are agreeing to pay for the cost of the vehicle for the amount of time you are using it. Pretty straightforward, right?
Kelley Blue Book lists an MSRP value of $36,445, and this model reflects an estimated depreciation of 47 percent after three years, which amounts to $17,129. With a lease, you are only paying money on the difference between these two values rather than paying the full sticker price of the vehicle, interest, and taxes. Therefore, you end up paying substantially less money but you still get to enjoy the full experience of driving a brand-new 2022 Genesis G70.
Since you are not paying to own the G70, you do not have to carry the entire burden of the car's depreciating value. Therefore, after you make all of your monthly payments after three years of driving the vehicle, you walk away from it without any further financial responsibility.
2. Understanding How the Numbers Work
Similar to traditional financing, it is important to have a firm understanding of the numbers associated with your lease terms.
The first figure you should know is the sales price of the vehicle - the lower the cost on the sticker, the lower your lease payment should be.
Second, keep the number of miles you drive in mind because every lease will come with a mileage limit and you can be charged for going over it. Typically, most leases allow you to drive 10,000 miles annually throughout the 3-year agreement, but we are very accommodating and our team is happy to work with you to create a package that works with your annual mileage.
Lastly, there is a money factor in play which is essentially the lease equivalent to an Annual Percentage Rate (APR) for a traditional car loan. The lower the money factor, the better the deal. And we are always looking for opportunities to present our customers with the best Genesis lease specials we are able to offer.
3. All 3 Parties Agreeing to the Terms: Lessee (You), Dealership (Us), & Lessor (Financier)
There are typically three parties involved in a car lease agreement: the lessee, dealership, and lessor.
In most cases, the lessee (you) agrees to pay a certain amount for each monthly payment with the appropriate terms and benefits laid out in the contract (such as annual mileage allowance and maintenance included). Again, we will provide you with the best Genesis lease deals we can so you can get the exact model you want at a price that works with your budget.
Genesis of Urbana will be the dealership that sets up this transaction between the lessee and lessor, which is typically a partnering financial institution. All three parties play a role but it's the dealership's responsibility to communicate the terms with the consumer in a clear and thorough manner. 
We know that communication is key and it is something that we take very seriously. We are committed to providing you with Genesis lease incentives that are completely unique to our retail location.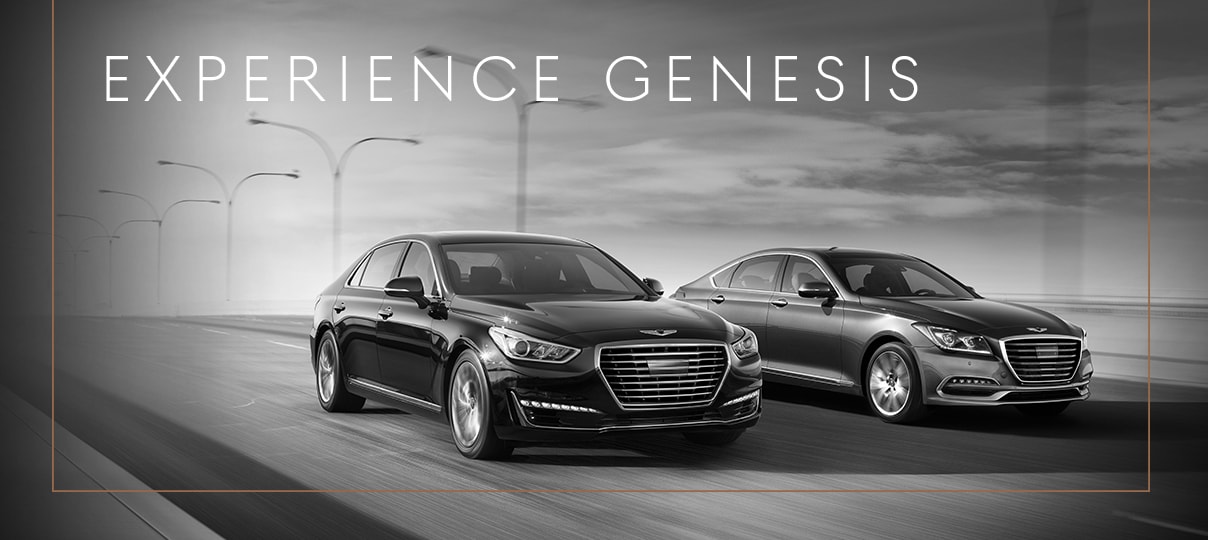 Contact Us Now to Lease A New Model at Genesis of Urbana
Now that you have done your research, educated yourself on the numbers, and understand how all of the moving parts come together, you are ready for a Genesis lease.
Check out our list of current Genesis lease offers we have now or call us at (888) 711-0067 to speak with one of our leasing specialists today.
Inquire About Leasing
* Indicates a required field